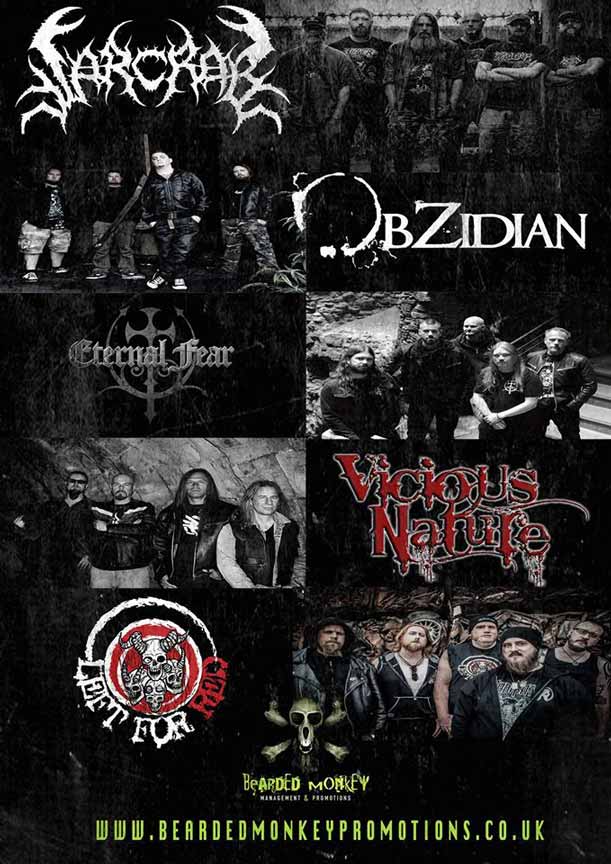 Bearded Monkey are proud to announce that they have signed sludge lords Warcrab from
Plymouth & Thrash metal legends Obzidian from Wolverhampton to their ranks, which already
consists of Left For Red, Vicious Nature & Eternal Fear.
Bearded Monkey was established in 2014 as a promotion company in the Birmingham area,
running nights at The Flapper amongst other venues. In 2015 when Bearded Monkey signed
Left For Red & Eternal Fear to the company, they branched out into PR, Bookings &
Consultation.
"Bearded Monkey started as a way that I could book Left For Red's gigs without the need for a
middle man, it has now grown into a way that I can now help bands & individuals get themselves
heard. I have been aware of Obzidian & Warcrab for several years now and I have always been
a fan of their music and live shows. I feel with the recent additions to Bearded Monkey it will
help push Bearded Monkey & the bands involved to the next level. " Dan Carter, Owner
Click on a link and check out the bands and their videos.
News Was Posted on: 1st September, 2016