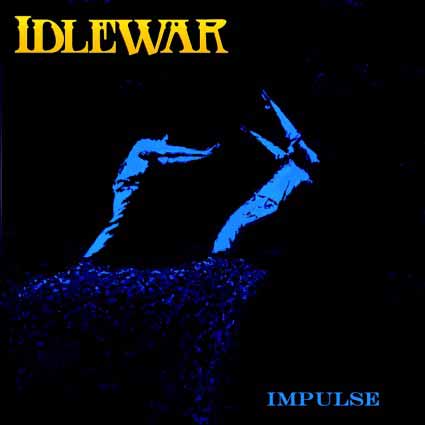 Around the 27th August 2016 I was sent an album to review in which I gladly accepted, I was sent the debut LP 'Impulse' by Orange County, California, USA based trio 'Idlewar',
I have been listening to this since I received it and it is a very good album, It says a lot about how good the album is due to the fact that whenever I am out the house I listen to it on my phone, when I hear the songs they stand out so much more due to doing this review. I just enjoy the songs more.
When I was sent this album I hadn't heard of 'Idlewar', no offense intended, I started listening and it took me a few playthroughs of it to help me get used to their music and just like a fine wine the album only got better with time. I haven't looked back, until just before writing this review I didn't realise that this was a debut album which shocked me it sounded like they had 1 or 2 albums prior to 'Impulse' but in my eyes that is a sign of an amazing band.
This shows that these guys don't play at a specific pace, some songs are fast and some a little slower but as everyone knows that's how a great album can be made and this is a great album. I have listened to it so much that at some point I must have overplayed it but I haven't noticed which shows how much I have enjoyed it. I have somehow managed to pick the 1 song which stands out the most, this is track 6 'Glory'; the reason this stands out the most is that it has a nice slow beat, great vocals and the drum solo at the start of the song before the guitar and vocals begin makes for a top song.
This album has been amazing to listen to and an honour to review, for the rating of this album has been a little simpler than others, the rating is a 8/10.
Idlewar you guys are amazing and it has been an honour to review this album, good luck for the future.
Review by Mark Pritchard
News Was Posted on: 10th September, 2016