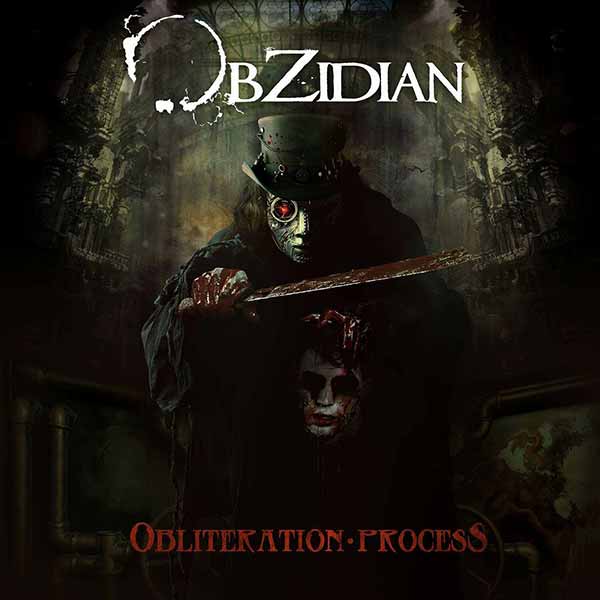 Midlands based thrash metallers, Obzidian have unveiled the details of their brand new album 'Obliteration process' which is due for release on Monday 28th November.
Originating from the region which has heavy metal flowing through it's veins with Napalm Death, Anaal Nathrakh & Black Sabbath being a few who come from the area. Obzidian having formed in 2001 have built up a large fan base and have toured up and down the country including supports with the likes of Sepultura, Arch Enemy, Crowbar & Ill Nino which earns them the title of being one of the UK's finest thrash metal bands.
Since the band formed they have previously released 2 full length albums which have all had critical praise including praise from Kerrang!, Metal Hammer & Powerplay Magazine. Their first offering was the 2007 album 'Damned Eternal', which was released on Casket Records and in 2014 the band signed to Rocksector Records to release their outstanding second album 'Concrete Psychosis'.
The four piece are now set to release their third full length album, entitled 'Obliteration Process'. This latest offering from Obzidian will be the band's heaviest and most intricate album to date. Stacked with pounding drums, intense vocals & brutal riffery the album offers twelve heavy duty slabs of UK Thrash Metal at it's finest. Currently the single 'Sins Here Are Purified' https://soundcloud.com/obzidian/sins-here-are-purified-1 gives you an idea of the level of musical bludgeoning you will receive from 'Obliteration Process'. The Obliteration Process artwork was designed by the award winning Very Metal Art. Obzidian are currently putting together their busiest tour schedule for the rest of 2016 including some big festival slots. Watch out for savage thrashers as they bring the party to a town or city near you!
News Was Posted on: 12th September, 2016