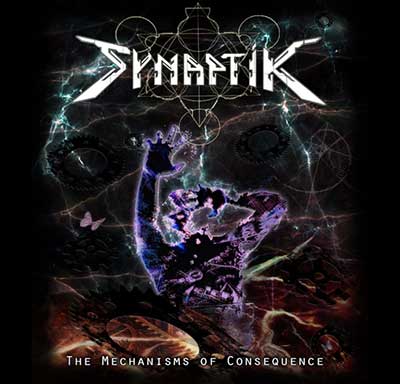 Greetings and welcome to 2017.
May it bring you health, happiness and an abundance of Metal music, one such album should definitely be "The Mechanisms of Consequence" Brain Spark Remix Edition.
Synaptik are proud to announce that they have signed with Heart of Steel DeFox Records for worldwide digital sales.
Synaptik's critically acclaimed debut album has been given a remix by Fabian at RUINS RUST STUDIOS, GERMANY.
The Brain Spark Edition will be released at the end of January and we will be giving you all the details and links asap.
This will include a re-edited video for "Your Cold Dead Trace" featuring more footage of guest vocalist Alan Tecchio from Progressive metal Legends Watchtower.
Watch this space also for news and exclusive deals on the new SYNAPTIK album, the TWO other record Labels, Merchandise, & more…………. 2017 is gonna be an epic year for music.
News Was Posted on: 1st January, 2017