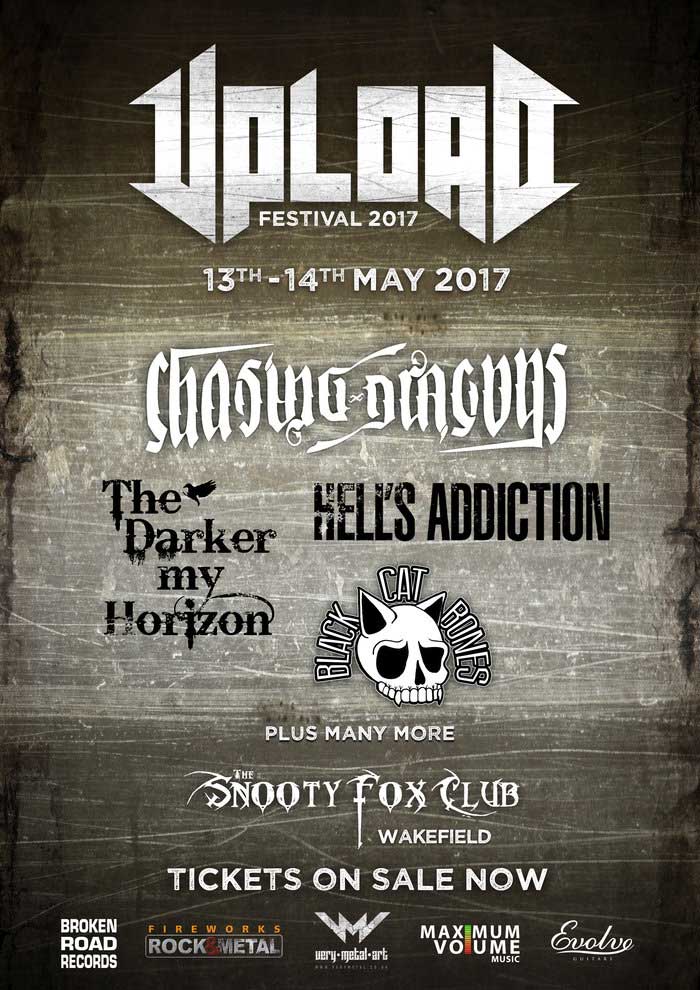 Upload Festival is delighted to announce the first bands for Upload 2017 are
Careering into view like a raging typhoon, female-fronted Leeds based Chasing Dragons are a sprawling beast that incorporate frenetic post-hardcore bursts of penetrating guitars, thunderous vocals and a titan-esque rhythm section; all which entwine with moments of alt-metal, hard rock with a defining punk undercurrent.
The Darker my Horizon have a mixture of upbeat catchy anthems, brooding rockers and heartfelt power ballads. Something for everyone...
With a classic thunderous bass & drums combination, enhanced with skyscraper guitar riffs, Hell's Addiction arrive with a mighty salute to the good times only a colossal injection of rock n roll can bring.
Black Cat Bones
Formed in 2013 Black Cat Bones quickly became one of the most exciting bands on the Liverpool music scene, playing The Cavern Club and the O2 Academy for the first time that same year, and not for the last time, ''If there was ever a single band to prove that hard rock is still alive and well, it's Black Cat Bones" -Headbanger Reviews.
+ MANY MORE TO COME
Tickets Are On Sale Now and available to buy HERE
News Was Posted on: 7th January, 2017