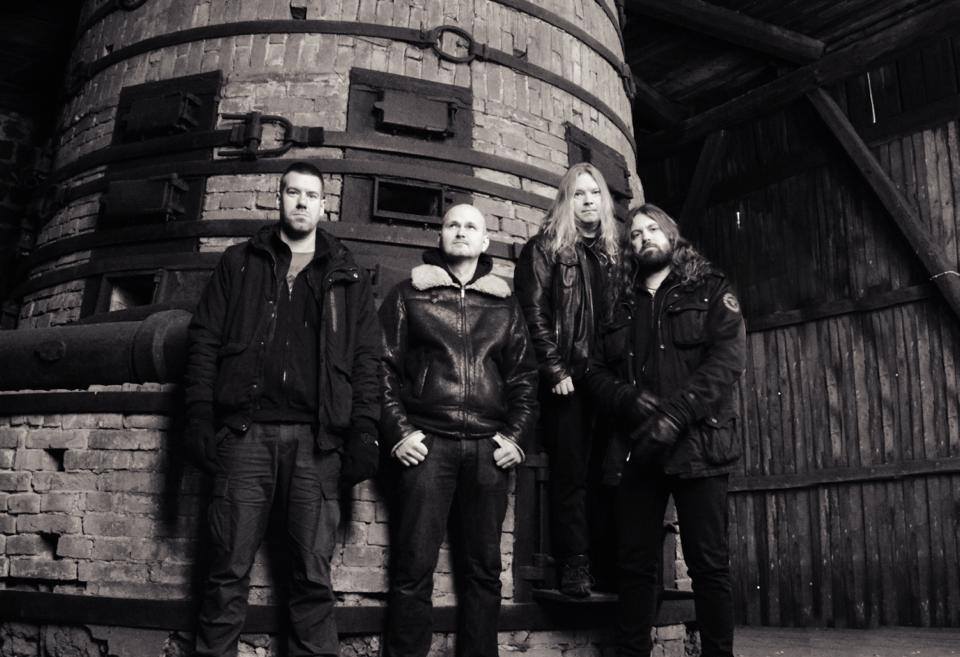 Eternal Fear, from Karlskoga, Sweden, are set to release their fifth studio album titled 'Killing Time'
which will be released in three formats CD, Vinyl and Digital Download. 'Killing Time is will be released
on Friday 17th March 2017.
Forming in the early 90's, Eternal Fear have gone from strength to strength with their distinctive sound,
mixing the classic sound of British heavy metal bands such as Black Sabbath and Iron Maiden with the
more modern sound of In Flames and Avenged Sevenfold. The Swedish metal giants have toured the
UK five times previously, with another UK tour in February 2017 already booked.
The five piece are now set to drop their fifth studio album 'Killing Time'. Their latest offering mixes
technical guitar duels between guitarists Mattias and Daniel, pounding drums from Stefan, thunderous
bass from Torbjörn and a fantastic vocal performance from Ove. 'Killing Time' offers ten relentless
tracks that will have you listening intently from beginning to end and could very well be the band's
crowning moment, showing that after twenty years they are showing no signs of stopping writing catchy
and intricate anthems.
The first single from 'Killing Time' is the monstrous 'No Guts' the video was created by Thomas
Holmstrand of Holmstrand design who is a lifelong friend of the band and also designed the 'Eternal
Damnation' album cover. The single is one of the album's biggest earworms and will have you singing
the melody for months and is an example of why 'Killing Time' is a definite contender for 2017's album
of the year. This Eternal Fear's first lyric video and they wanted to see how it would come together.
Eternal Fear will be touring the UK in support of their brand new album in February 2017 with UK
rockers LEFT FOR RED between 23rd & 26th
Video can be found here:
News Was Posted on: 18th February, 2017