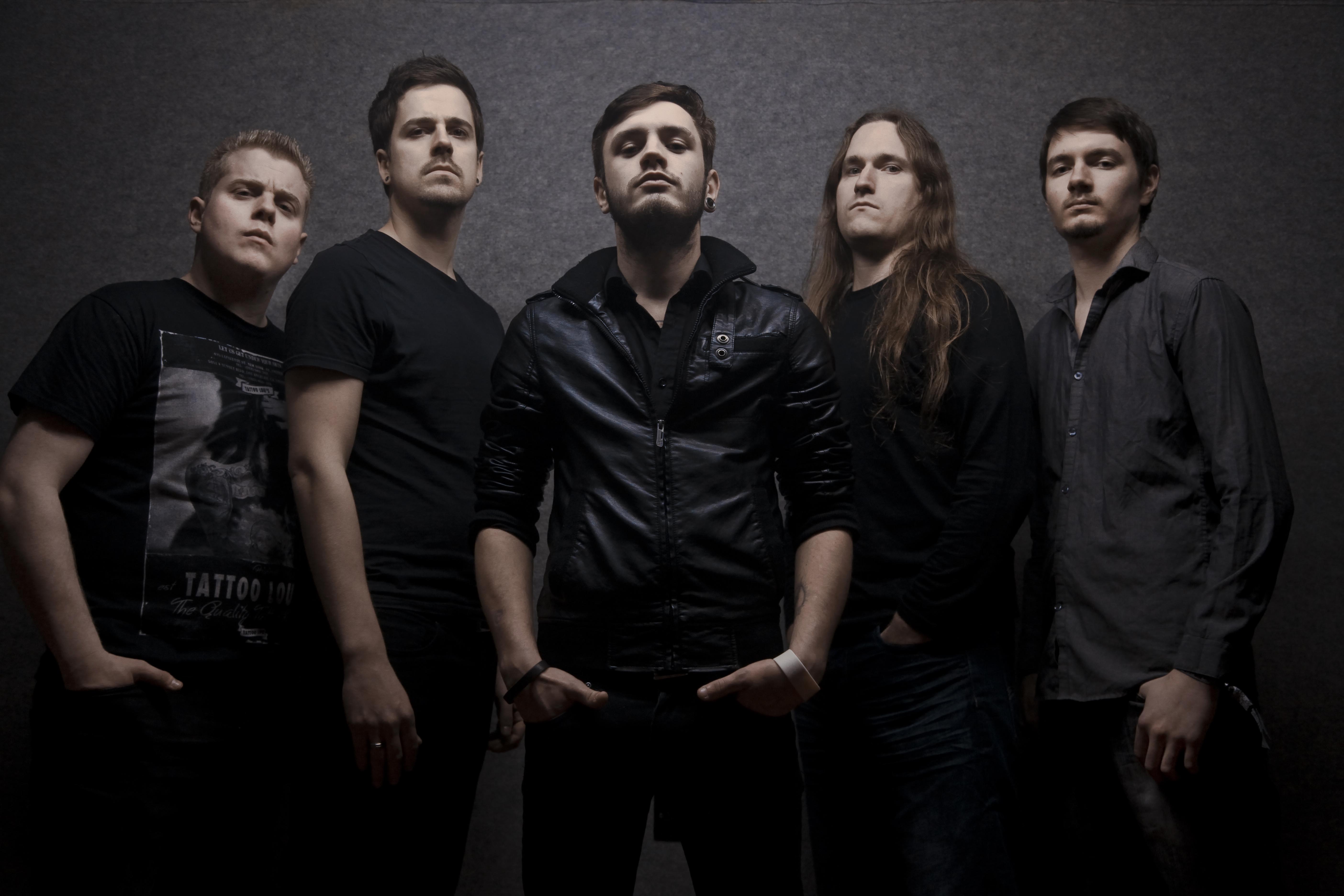 We have reached out and contacted another great band, They have been kind enough to tell us more about themselves.
Here you are :
What's the name of your band? What's the origin of your band name?
Our band name is Engraved Disillusion. The name originates from our view of the current situation in the UK. Although we are not a political band we wanted our name to reflect something relative in the real world.

What genre of music do you consider your work to be? Who are your major influences?
We consider our genre to be "Metal" although we have been described as "Melodic Death Metal" we feel that our sound has evolved over time and don't want to limit ourselves to a specific sub-genre.
We have a wide range of influences including:
Killswitch Engage, Black Sabbath, Dream Theater, Opeth, Dark Tranquillity and In Flames. Although it does depend on which member you ask as we all bring different influences to the table.


When did you form your band? What inspired you to make music together?
We formed the band in 2008, we had all played in various other bands locally and decided that we would form a band to create original music as we played mainly covers in our previous projects.
Who writes your songs? What are the main themes or topics for most of your songs?
Guitarist Toby Stewart is our main songwriter but we all have creative input with all aspects of the writing process and we take note of what everyone brings to the table, which clearly shows in the addition of our two new members.
How did you meet?
Me (Chris), Marc and Toby have known each other for several years through playing in bands and I met Matt (Vocals) through a side project I was working on a while ago and knew he would fit the position. We found Az (Bass) online via an add on "joinmyband.com" and he gelled with the band right away.
Could you briefly describe the music-making process?
We don't really have a set process for song writing, we take our time and when we think the material is good enough it becomes a song. There has been a lot that hasn't made it.
How has your music evolved since you first began playing music together?
I think the song writing has evolved greatly since the beginning with song structure being more thought through and we are now the closest we have been to making the music we have aimed for.
What have you got planned for the next 6 months? Hopefully something fantastic.
Yes! We have the album launch show in our hometown of Taunton in Somerset on the 31st of October! And from then on we will be booking gigs and looking to sort out a tour and hopefully make it over to Europe again!
If you could sing one song on X-Factor, what would it be?
Well I'm not sure about the X-Factor but after a few pints we can usually be found singing "Purple Rain" by Prince or "Hold the Line" by Toto, somewhat out of tune and with certain ridiculous words added in (I will let you use your imagination on that one)
What is the funniest thing that has happened to you recently?
That would have to be the entire two weeks we spent recording the album! And the climax on the final day where the whole band ended up blind drunk lost in the woods… don't ask, we don't know how it happened either!
What has been your biggest challenge as a band? Have you been able to overcome that challenge? If so, how?
I think our greatest challenge has been undergoing the line-up change last year, but we stuck it out and feel we are stronger than ever with our current line-up and are once again ready to head out into the world and cause some chaos!

What's your ultimate direction for your band? Are you seeking fame and fortune?
I don't think we are out to become rich. I think it would take many years of success to regain the what we have put into the band but that's not what we are out to do. Ultimately we love what we do and as long as we can keep doing it all we want is for people to hear us and to have a good time playing our music to our fans and to have to opportunity to visit some incredible places.
What advice do you have for people who want to form their own bands?
My advice is DO IT! And the sooner the better. If you start playing songs as a group right away you will form musical relationships with other members and develop a real ear for music and musicianship. This has always been my preference over learning in my bedroom, being a drummer I didn't maven much of a choice but still. It's an exciting world out there for bands and if you can create something original and interesting people are more than willing to listen!

Any last words?
Thank you for the opportunity to do this interview and everyone check out our new music video for "Embrace the Flames" and our new album will be available on October the 31st
Visit our website for more details.
www.engravedband.co.uk
News Was Posted on: 11th November, 2014