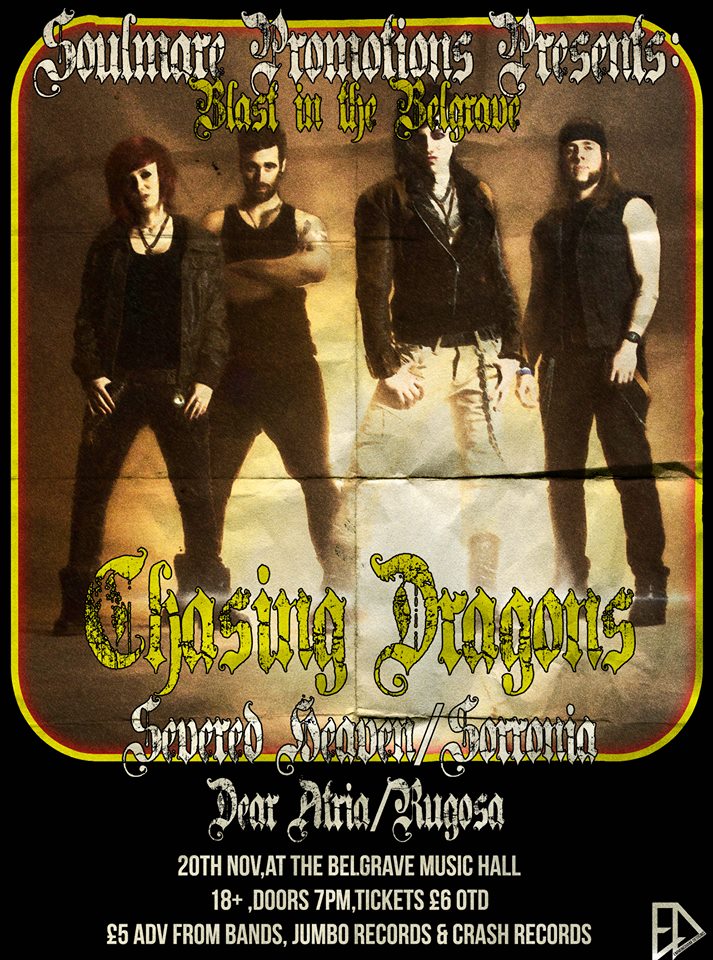 Soulmare Promotions presents a special night in November celebrating women involved in bands and the music industry as a whole.
This is looking to be a great night wish bands like Chasing Dragons, a sprawling beast that incorporate frenetic post-hardcore bursts of penetrating guitars, thunderous vocals and a titan-esque rhythm section; all which entwine with moments of alt-metal, hard rock with a defining punk undercurrent.
Severed Heaven combine elements of death, doom and black metal, all executed with a power and passion.
Sorronia is a female fronted, symphonic metal act from the depths of Europe.
Dear Atria The bands sound consists of duel guitar harmonies, melodic choruses, heavy breakdowns and female vocals to add that little bit of sweetness to the mix.
Rugosa Symphonic Power Metal/ Epic Space Battle Metal
Facebook link to the event click here
News Was Posted on: 19th November, 2014