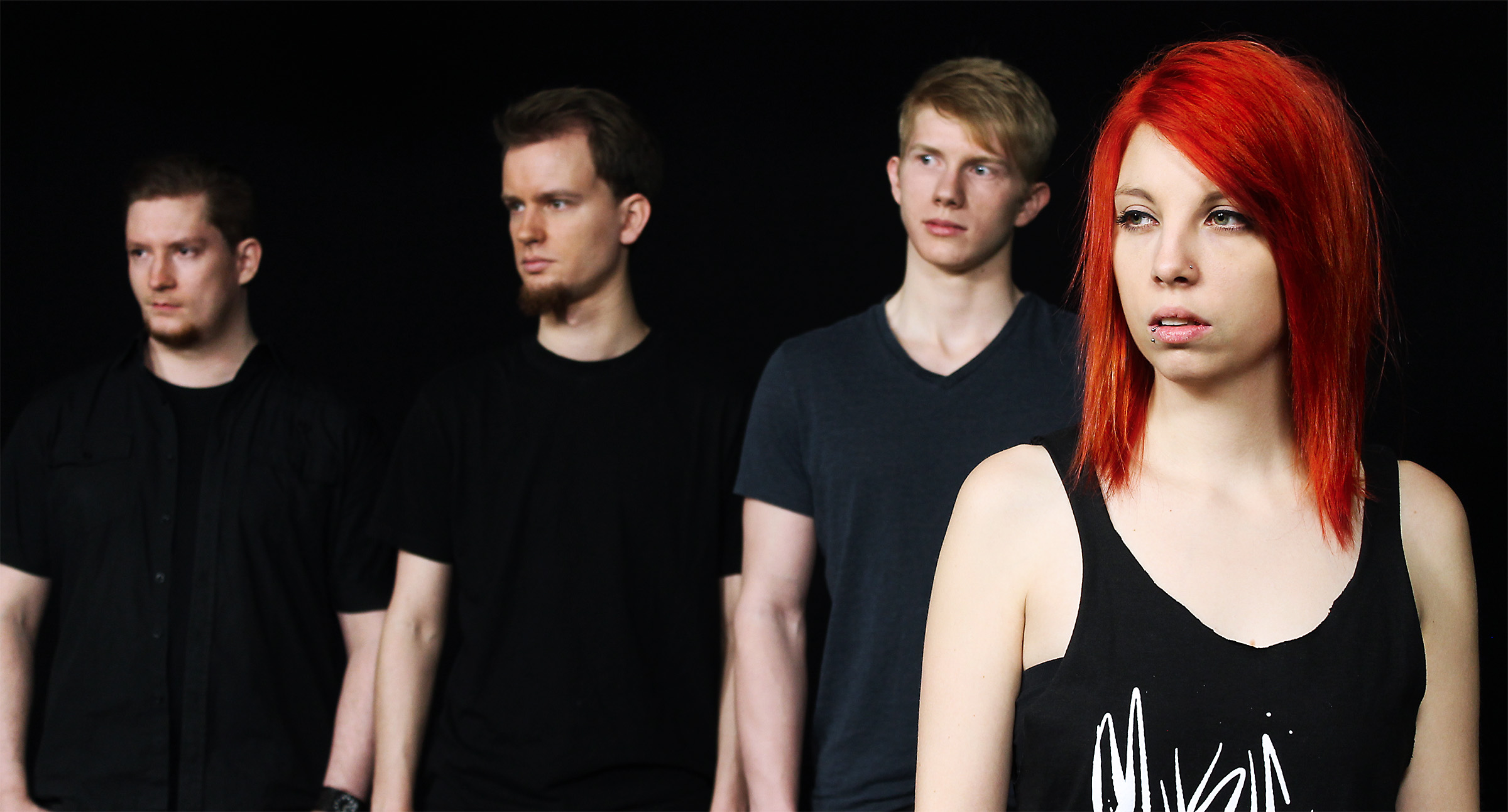 What's the name of your band?
Please list the name and respective instrument of each band member.
Mette Hessellund, vocals
Søren Drews, bass
René Larsen, guitar
Andreas Lüdemann, drums
What genre of music do you consider your work to be? Who are your major influences?
Melodic Metal.
Major influence: Evanescence, Lacuna Coil
When did you form your band? What inspired you to make music together?
The band was formed in spring 2013 by vocalist Mette Hessellund and bassist Søren Drews. They were inspired to make music together because of a shared passion for metal.
How long have you all known each other? How did you meet?
Søren and Mette met in spring 2013, and the Andreas and René joined in autumn 2014.
Who writes your songs?
Collaborate in writing, but with each member having the main responsibility for his/hers own instrument.
How has your music evolved since you first began playing music together?
It has become heavier.
What have you got planned for the next 6 months? Hopefully something fantastic.
Currently writing new songs for a new release, and hoping to go into the studio this summer. Otherwise, we hope for a lot of gigs when the new music has been released.
If you could play alongside any band which one would you pick?
Evanescence and/or Lacuna Coil
How can fans-to-be gain access to your music? Do you have a website with sample songs or a demo CD?
Our music can be found on our Bandcamp, where our demo can be downloaded for free. Our music can also be found on YouTube, iTunes, Spotify, Xbox, Amazon, Google Play, eMusic, Deezer, WIMP, Shazam, Rdio
News Was Posted on: 25th February, 2015