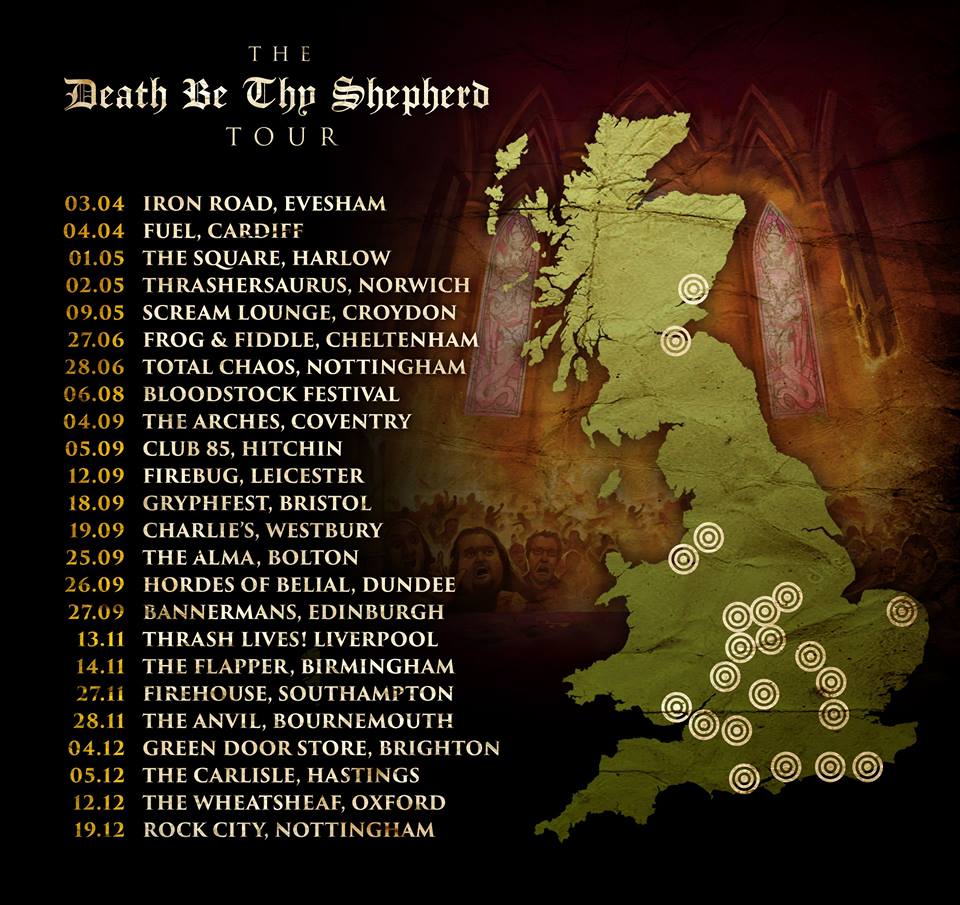 Reign of Fury announce full tour dates, here is their message.
PRESENTING THE 2015 DEATH BE THY SHEPHERD TOUR
This is our year mapped out. There are a few dates on here you won't have seen... we'll be making more official announcements once we have our fill line ups in place for those. A ton of amazing new bands to play with, and a lot of new locations.
For those we're not coming to visit this year... shout in the direction of your local promoters, we tried. We have one, perhaps two more date to add that's yet to be decided, so maybe it's not too late.
See you on the road...
News Was Posted on: 28th March, 2015