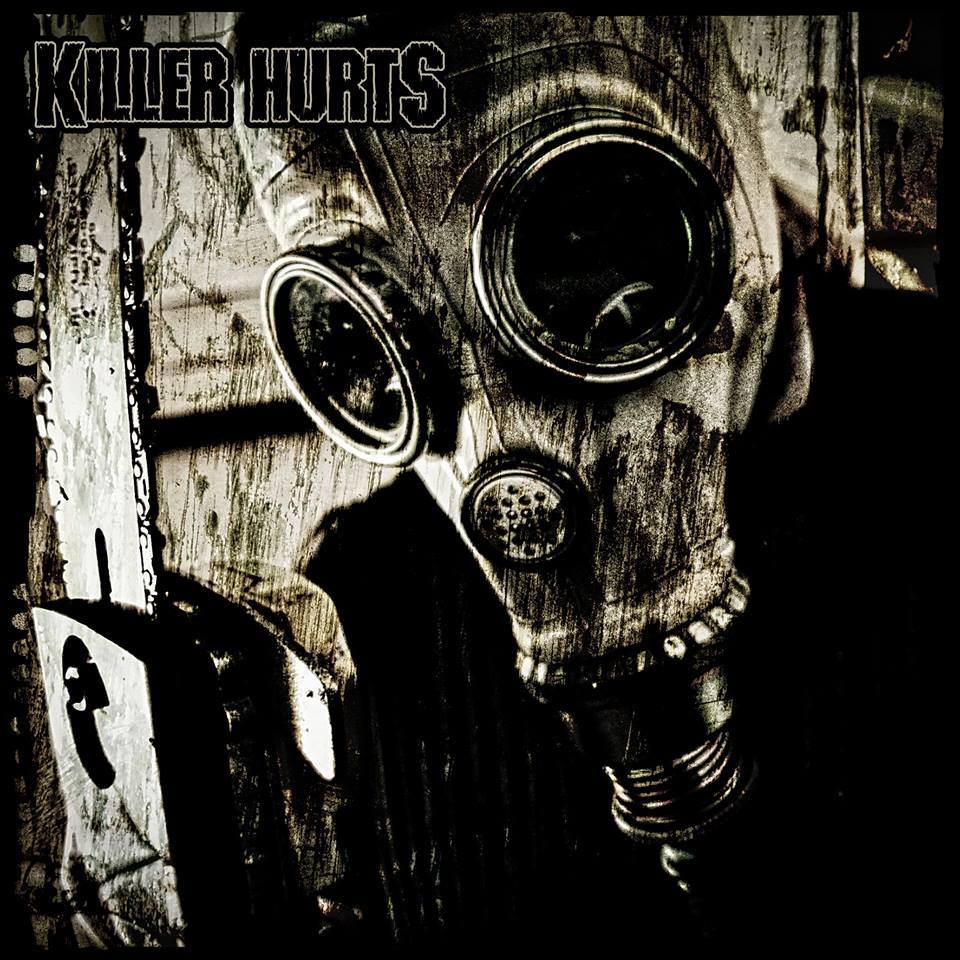 What's the name of your band? What's the origin of that name? Have you changed the band's name before?
The Band is called Killer Hurts,there is no particular reason for the name other than we had a few choices, stuck them in a hat and killer Hurts was chosen and we have stuck with it since forming in 2006
Please list the name, age, and respective instrument of each band member.
Errol Watson Guitar/ vocals
Nathan Sadd Guitar / Vocals
Matt Furze Bass
Johnny grimley Drums
What genre of music do you consider your work to be? Who are your major influences?
We are best described as old school Thrash and our main infuences are bands such as Exodus / Slayer / Metallica/ Maiden and N.W.O.B.H.M
When did you form your band? What inspired you to make music together?
We formed in 2006, the main reason for Killer Hurts was to play the kind of riff based music that we loved that we couldn't do in our other bands at the time. Listening to albums such as Bonded by Blood and Kill em All provided the energy we wanted to replicate.
How long have you all known each other? How did you meet?
We have known each other for a fair while as Errol runs a rehearsal studios and has been a promoter in the local East Anglia region for a few years we met through other bands.
Nathan is also the lead guitarist in Candlelights Records band Shrapnel
Who writes your songs? What are the main themes or topics for most of your songs? Do you think these topics will change over time?
We all have an input nowadays whereas originally it was mainly Errol and original drummer Jason thonpson who wrote all the early tunes. The songs revolve around Zombies/ Killers /Deceit and all the usual happy subjects.
Could you briefly describe the music-making process?
Normally one of the guitarists will have a riff or 2 which we then jam with the rest of the band to see what happens, occasionally there will be an almast complete song brought to the table, again leaving the final outcome to how it feels with all the members putting some ideas into jot to create the Killer Hurts sound.
Do you have a record label? Are you a member of any music organisations?
We are self signed and self running. If we could get some help from agencies / managers etc it would be great as it is quite hard nowadays to break into certain circles.
What are your rehearsals generally like? Do you have a set time each week in which you practice or are rehearsals more spontaneous?
We used to rehearse religiously on a regular basis but we have to fit in with peoples work routines ands shifts/ college work etc so we rehearse whenever we are available , a lot of the time just 2 or 3 of us have to practice.
What can you tell me about your instruments? (i.e., Are you subject to brand loyalty or will you play with whatever's available? What made you choose the instruments you have now? Was it cost or was it a style/model/brand/colour preference?
Nathan is a great fan of Jeff Hanneman so plays the same model ESP as Jeff did. Matt is a bassaholic and loves his Markbass gear, Ibanez/ Arias and his favourite rickenbacker. Johnny is a Tama man and Errol plus jacksons/ les Pauls and has recently changed to EVH Guitar amps but still keeps and plays his Zak Wylde JCM 800
How has your music evolved since you first began playing music together?
I think it is still evolving as more of the band has a say, hopefully we will keep the Killer Hurts identity, catchy riffs and memorable choruses
How do you get psyched up for a gig?
We all have different ways I guess, some like to relax and some like to watch other bands and network etc.
Where is the biggest you have performed? Do you have any upcoming shows?
Bloodstock 2012 on the New Blood stage was the best, but probably 300 to 400 is our biggest so far.
Which songs do you perform most frequently? Do you ever play any covers? Do you have a set play list?
There are a few tunes we always play such as Beware of the Fog / Ready Aim Fire and The Dead are coming. The only cover we have played so far is Whiplash by Metallica. And yes when we are gigging regularly we will stick to a set list. We may learn an Exodus cover if errol gets his way.
What have you got planned for the next 6 months? Hopefully something fantastic.
We have some new tunes just about ready for recording, so a new EP is our next aim while we continue to write new songs.. We are hoping to play this years Bloodstock 2015 also if we get lucky.
What is your favourite festival (played) / (been to)?
Bloodstock on both accounts.
If you could play alongside any band which one would you pick?
Slayer or Exodus
What has been your biggest challenge as a band? Have you been able to overcome that challenge? If so,how?
The biggest challenge has been keeping it going, In 2013 only Errol was left, so he had to try and finish the album by himself, Nathan helped out as a recording guitarist and also as a live player and is still here. I (Errol ) have borrowed people to help keep the band going and honour shows etc. Matt rejoined in 2014 and Johnny came in to help play a few shows and also is looking to be part of the next album /Ep .
When did you start to sell merchandise, and what do you have for sale? Where can people buy your merchandise?
We have an album available from the webstore through Big Cartel and also have a couple of T-Shirt designs, if things carry on going forward we will look for new Shirts etc.
What's your ultimate direction for your band? Are you seeking fame and fortune?
I guess it would be nice to get some positive feedback from people, maybe get to play some bigger shows.
What advice do you have for people who want to form their own bands?
Just keep at it and mainly don't forget its supposed to be fun also, don't get too anal about rehearsing , if you can't make one day organise another. And the biggest thing is try be honest with each other about your goals and commitment levels.
How can fans-to-be gain access to your music? Do you have a website with sample songs or a demo CD?
Yes, we have tunes and lyric videos on the band website and on our Facebook page.
Is there anyone you'd like to acknowledge for offering financial or emotional support?
There have been a lot of people who have helped keep the band going, Kim Ives, Jae Hadley, Nathan Sadd,
Any last words?
Keep an eye out for the next E.P or album and maybe give us a look if we are playing in your area.. Thank you for reading.
News Was Posted on: 29th June, 2015