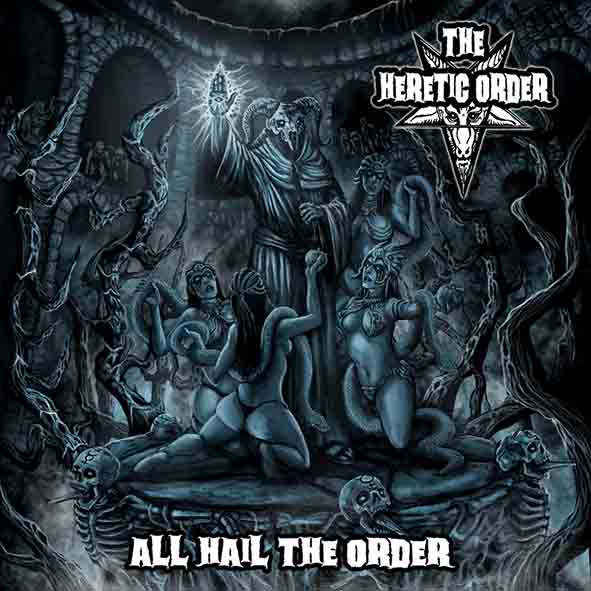 Britain's most Evil band The Heretic Order (featuring ex Breed 77 members) announce their debut album to be released onto this wretched world on the 25th September 2015 through Massacre Records, Titled 'All Hail the Order '.
Recorded/Mixed and co-produced by Will Maya (The Answer, Adrian Smith ( Iron Maiden ) and Breed 77 among others ) and Produced and Recorded by Lord Ragnar Wagner ( The Heretic Order's master of ceremony singer/guitarist ) in London and Madrid throughout last year .
A stunning top-notch debut of horror classic metal tunes, unleashed to an unsuspecting world audience .Be afraid and ' Get ready to be possessed '.
With songs such as ' Burn Witch Burn ' with its Sabbath feel, the anthemic sing-along ' Rot in hell " the eerie darkness of ' The Dark light ' or the majestic and lyrically controversial ' The Snake ". It promises to bring a refreshed classic feel to the metal world.
Add the stunning artwork from Ipoet Poetra aka Five Miligram - Napalm Death, Shadows Fall) It's a gem to have in your record collection.
Soon you will be banging your head and shaking your fist in the air shouting ' All Hail The Order '
News Was Posted on: 7th July, 2015