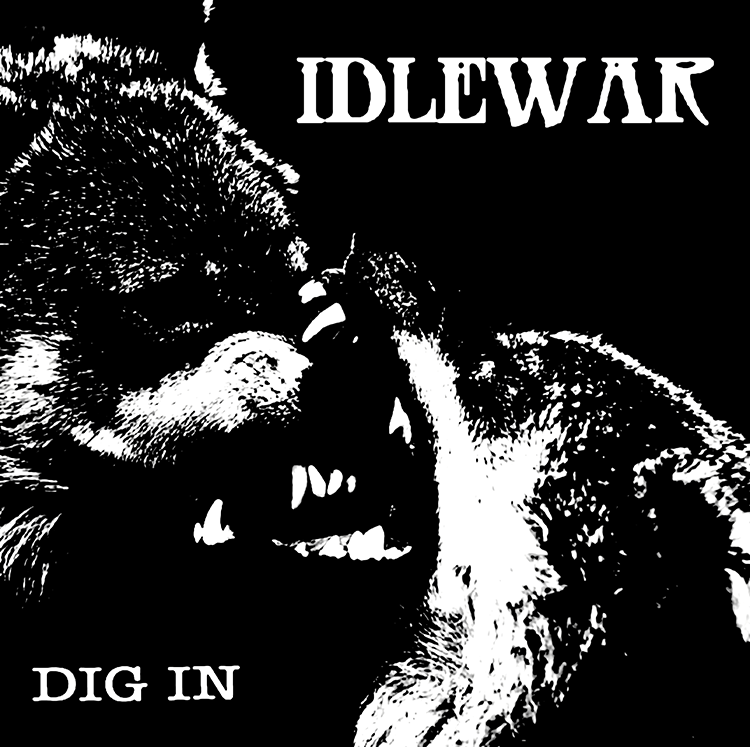 What's the name of your band? What's the origin of that name? Have you changed the band's name before?
We are called Idlewar. We were just putting words together and we liked the sound of it and also that it was two contrasting words together.
Please list the name, age, and respective instrument of each band member.
James Blake (Vocals, bass)
Rick Graham (Guitars)
Pete Pagonis (Drums)
What genre of music do you consider your work to be? Who are your major influences?
Old school heavy hard rock. AC/DC, Zeppelin, Sabbath, Kings X, Aerosmith. Those we be influences, but of course you end up with some more modern bands like QOTSA, Soundgarden, Clutch etc….
When did you form your band? What inspired you to make music together?
In February of 2014.Pete placed an ad locally and James the singer answered. We thought there was something worth pursuing after the 1st time playing.
How long have you all known each other? How did you meet?
James and Rick have been working together for around 7 or 8 years. Pete since 2014
Who writes your songs? What are the main themes or topics for most of your songs? Do you think these topics will change over time?
We all write music. James is more fictional in his lyrics. Pete is more literal and been writing about the struggles of the mind and relationships. Rick doesn't write lyrics.haha
Could you briefly describe the music-making process?
Pete comes in with songs fairly flushed out, but it really doesn't become IDLEWAR until the band puts it through it's filter. A song like "Feel the Pain" came out of Rick noodling in between songs and someone taking a liking to that and we jammed it out to what it became. James also comes in with various riffs and melodies, as well as lyrics.
Do you have a record label? Are you a member of any music organizations?
No label, ASCAP, BMI
Where is the biggest you have performed? Do you have any upcoming shows?
We are a new band so we are just getting out there. We are playing in Long Beach, CA at DiPiazzas on Saturday Sept. 12th
Which songs do you perform most frequently? Do you ever play any covers? Do you have a set play list?
No covers. No
What have you got planned for the next 6 months? Hopefully something fantastic.
Keep pushing the EP which is getting really good press and hopefully some radio support. The goal is to play in Europe somewhere by next summer.
If you could play alongside any band which one would you pick?
Foo Fighters, Slash, Royal Blood, Clutch, Soundgarden, AC/DC, Rival Sons
When did you start to sell merchandise, and what do you have for sale? Where can people buy your merchandise?
Currently only at shows. we are setting up our online soon.
What's your ultimate direction for your band? Are you seeking fame and fortune?
To be able to create music we are proud of and have people respond positively to it. Hopefully a good amount of people.haha
How can fans-to-be gain access to your music? Do you have a website with sample songs or a demo CD?
Bandcamp, Soundcloud, iTunes, amazon, spotify, basically all major digital sites. Also there is idlewar.com/digin/
Is there anyone you'd like to acknowledge for offering financial or emotional support?
Well of course friends and family. Chaz Konkle has been really great with his time and talents doing all the photos and video that we hope to be putting up soon.
Any last words?
If you like what you hear, please spread the word! And thank you.
News Was Posted on: 30th August, 2015