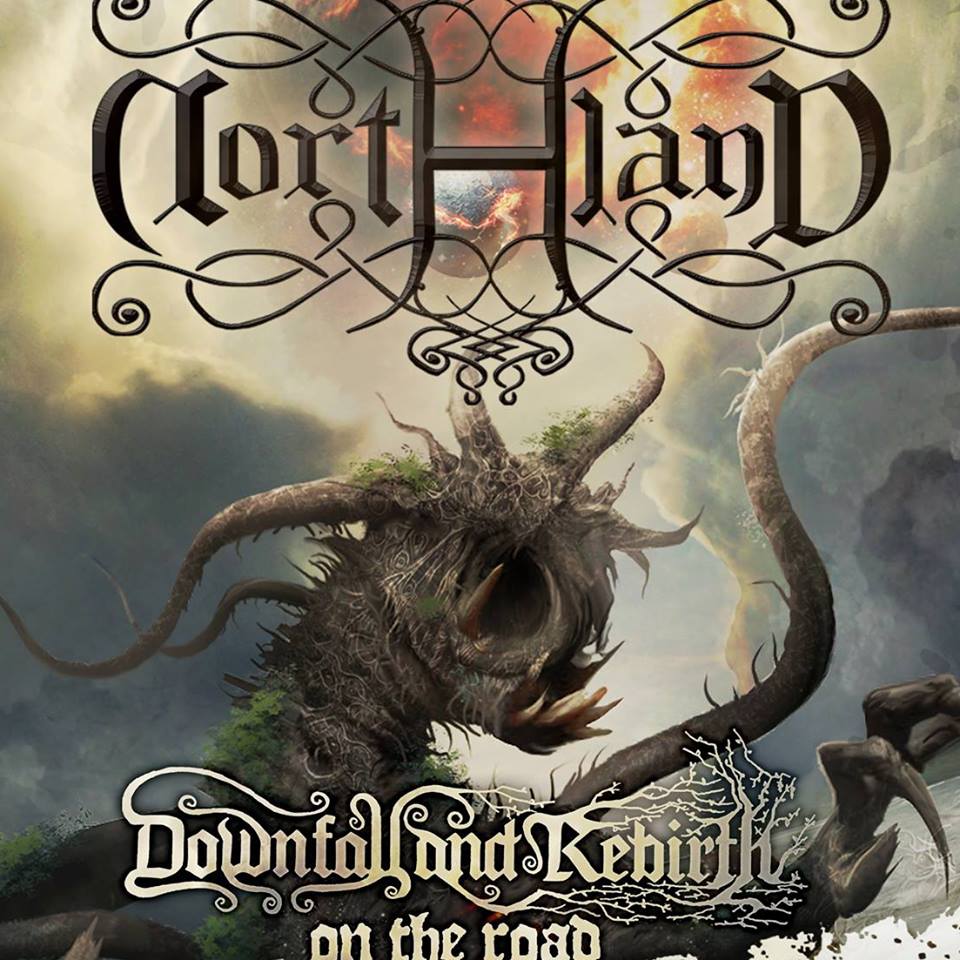 For the last 3-4 days I have been listening to a new album called 'Downfall And Rebirth' by the band 'Northland' who hail from Spain.
This is an amazing album from start to finish, from slow starts to songs which after a little while become heavy and pacey which is an amazing attribute to have for a folk/death metal band, I am happy to admit that I love this album due to the way they have got a violinist and a harpist involved in the band, this gives them another side to the band which I am in awe of,
One of the days I was on my way to darts I was on the top level of the bus and sitting at the back listening to this very album and all I kept doing was looking out the window and with this album playing through my headphones, it gave me abit of a feeling of freedom which I haven't experienced before from an album, the lead singers voice is absolutely amazing, it really hit me and, even though others might disagree, it was really soothing which is so nice to have from an album/band,
While I write this review I am listening to this album and it is just so relaxing for me. On this album there are a few songs that start out for me but there is one song that stands above the rest and that song is called 'When Nature Awakes', the reason I chose this song is because at the beginning it has a nice and slow start and then really gets into it and also due the fact that you are able to hear each of the instruments playing their own part in the song.
This album is one of the best albums I have listened to and I am really happy to give it a 10/10, it is such an amazing album that if I had given it a lower rating it wouldn't do the album or band any justice.
Review by Mark Pritchard
News Was Posted on: 11th October, 2015