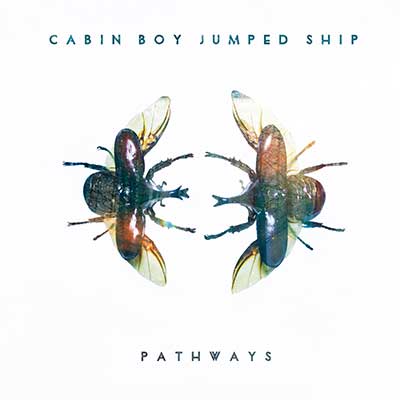 Leicestershire electronic metalcore outfit Cabin Boy Jumped Ship have revealed further details of their forthcoming second EP. Pathways will be released on the 20th of May. The band have now released the tracklisting and the artwork
Tracklisting:
1. The Beginning
2. Dead Ends
3. The New World Order
4. Interlude 1
5. Pathways And Promises
6. Waste Away
7. Interlude 2
8. Replace The Hate
This band are testament to the fact that the music scene never ceases to throw up hugely entertaining surprises. Cabin Boy Jumped Ship seek to create fresh new music that crosses over multiple styles and genres, without sticking to a set formula.
In case you missed it, Cabin Boy Jumped Ship recently released a storming new video for 'Replace The Hate'. The track features a guest vocal from James Harrison of Oceans Ate Alaska. Not only that but Cabin Boy Jumped Ship will be donating all profits from the single to anti-bullying charity Ditch The Label.
News Was Posted on: 6th April, 2016