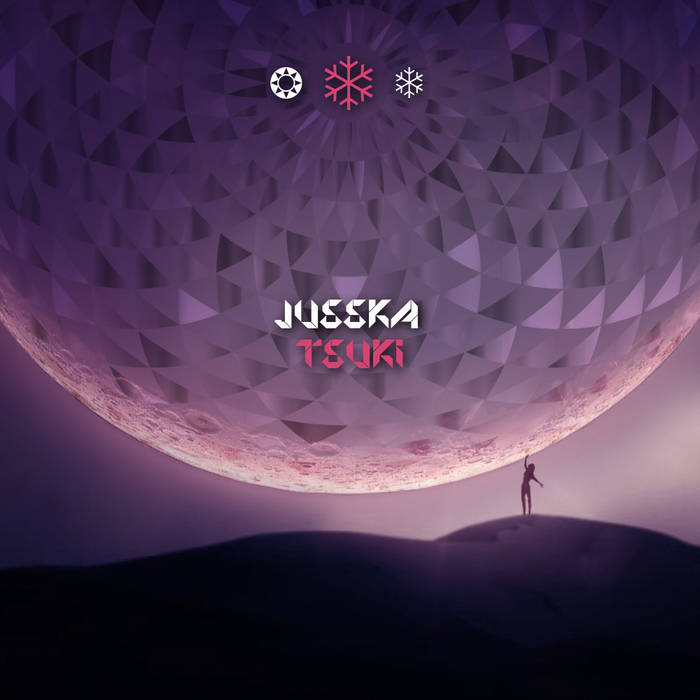 For the last week I have been listening to The new EP Tsuki by Belgium Heavy-Ambient-Soul metal band Jusska.
Jusska is the brainchild of guitarist Leander Verheyen (BEAR - Atmospheres).
He envisioned a band where guitar walls of sound collide with crystal clear singing.
Armed with an array of vocal-less downtuned tracks he found his counterpart in Iason Passaris. Who perfectly adds the finishing melodic touch. These two are quite the groovemongers!
The first testament of this collababoration manifests itself in their debut 3-track L'homme de l'ombre. Self released and made available for free download at their bandcamp page, Jusska gained the support of the djent community with some outstanding reviews...
In january 2016 they released their second endevour Tsuki which featured none other than Mike Malyan (ex-Monuments & Disperse) on drums. Jusska really took a step up with Tsuki, heavier grooves & mesmerizing melodies take your thoughts to the moon.
Jusska aims to develop their sound, without losing the somewhat pop-like approach and feel of their debut : Grinding grooves with harmonised vocal layers as icing on the cake are coming, in the form of a new release every trimester to keep the juices flowing.
It only has 3 songs but is an amazing EP to listen to, I have enjoyed it because it has a lot to offer listeners, great vocals, great instrumentals and a different change of pace from each song, this is a band that even though I have basically only heard the 3 songs they have left a good impression on me that I want to listen to it more often and I will be adding them to my playlists.
I would suggest to anyone that if they are looking into listening to a different band then listen to these because, to me, they are one brilliant band.
After listening to this EP for at least the last week I have easily found a song which stands out the most for me and that song is Cascade the reason for this is that I like how the song started which was a nice pace and then it goes back and forth through the song
The rating I will be giving this album is something I didn't struggle with, from the first 2-3 days I had already decided what I would be rating this EP and that rating will be an okay 7.5/10, the reason for this is that although I enjoyed this EP one thing that was at the back of my mind was that I wish there was another 1-2 songs
Review by Mark Pritchard
News Was Posted on: 9th April, 2016