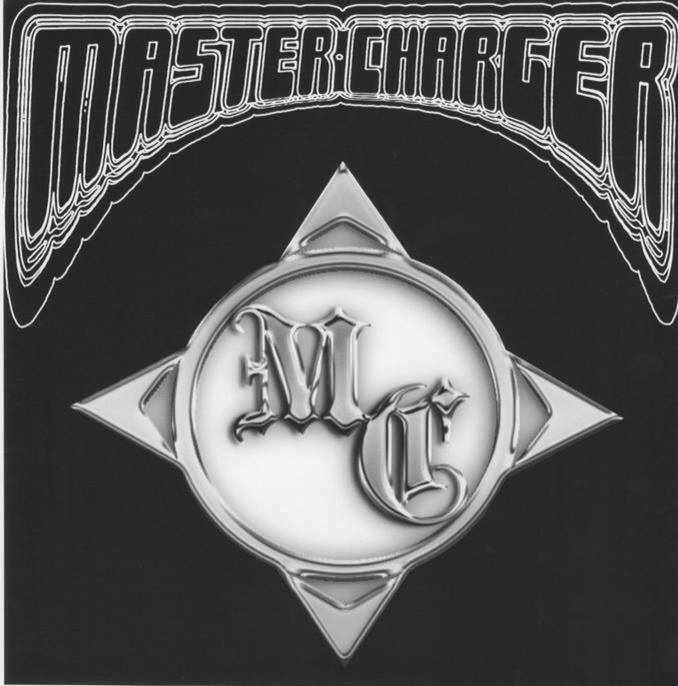 AHM : What's the name of your band? What's the origin of that name? Have you changed the band's name before?
MC : The name of the band is "Master Charger" I was looking for a name that would be easily recognisable. One that would stick in peoples mind. I was also looking for a name that no other band shared which is pretty hard these days. The origin of the name came about when I owned an old motorbike and the battery kept failing. I used to have to charge the thing every night. There it was staring me right in the face in big bold white letters on the battery charger were the words "Master Charger"…. I thought to myself that's it, that's the name of the band right there!
AHM : Please list the name, age, and respective instrument of each band member.
MC : There is Craig Linacre on Guitar and Vocals and is 40 years of age. Dave Hayes Bass Guitar and is 38 years of age. Jonathan "Turk" Kirk on Drums who is 32 years of age and myself John James (Parkin) Lead Guitar and Vocals and I am 38 years of age.
AHM : What genre of music do you consider your work to be? Who are your major influences?
MC : I know it sounds like a cliché but I consider our music to be 70's hard rock / metal continued but with modern twists. There are a lot of influences from blues rock to some of the hardest metal of today. Obviously Black Sabbath, Led Zeppelin, Deep Purple and Mountain are a massive influence but it goes much deeper and further back than that for me. Having said that, there are also an equal amount of present day influences in our sound too.
AHM : When did you form your band? What inspired you to make music together?
MC : The band was formed sometime in 2006 after I split with a touring and recording outfit that I had been involved with for almost 15 years. I went back to my roots and wanted to play the kind of music that I grew up listening too. The band back then had different members and has gone through plenty of line - up changes since. The inspiration back then was to form a band that was different to what was going on in our local scene and be true to our influences. I guess that inspiration still stands despite the fact that the music has progressed through time due to having new members bringing their ideas and influences to the table.
AHM :Who writes your songs? What are the main themes or topics for most of your songs? Do you think these topics will change over time?
MC : Craig Linacre , Dave Hayes and I all went to the same school as each other and have roughly known each other for 20 years. Dave and I were in the same year and Craig was in a couple of years above. Craig was in a band when he was at school. Dave and I were also dabbling with music back then. Dave and I first met when we both got kicked out of class and got talking about Black Sabbath. Dave and Craig became great friends, almost like brothers and it wasn't until around early 2000 that all three of us played together in a band that went under the name of "Silver Tongue" which only lasted for a year or so. I met Jonathan "Turk" Kirk briefly when his band supported a band that I was in that was called "Evoke". He was in a band that was named "Gods to Fall" at the time. I didn't meet him again until I was looking for a new drummer. As look had it I was jamming on new ideas with our old Bass guitarist down at the studio where we rehearse and Turk was set up playing drums in a room on his own. He joined us for a jam and he was looking to play a different type of music that had a different direction but he didn't know what at that time. We presented the ideas that we were working on to him and he loved it and as they say the rest is history. I have known Turk for maybe 4 years and Dave and Craig have known him for just over a year.
AHM : How long have you all known each other? How did you meet?
MC : Up until now I was responsible for 95% of the song writing. Most of the songs on the album "Unity in Black" were written by me John James (Parkin) as the line-up back then became very unsteady. I had to use a session drummer for that album. The new material that has been written so far with this line-up has been shared out equally which even includes contributions from our drummer Turk who plays Guitar to a decent standard. Everyone now has an input whether it is an initial idea or working on arrangements. As far as lyrical content goes, I write what I feel or see. There is no set topic for any of the lyrics. Life is the biggest influence of all. I guess my lyrics are like a blank canvass for people to take or interpret what they want from them.
AHM : Could you briefly describe the music-making process?
MC : Usually we will start with an initial idea whether it would be a riff or a full song. We will then play with it for a while and jam on each section until a basic arrangement is in place. After that we will work on building the song and then complete the lyrics. Once we are happy with the song and the structure we will go out and play it live. We gig all our new material as road testing new ideas is the best way for us as it stops the band becoming stale and also you get a better perception if your new material goes down well with the audience in a live environment.
AHM : Do you have a record label? Are you a member of any music organizations?
MC : Currently "Master Charger" is not on any label exclusively. We did allow a couple of small Swedish labels to put out "Unity in Black" but the album was never shopped to any labels as the band pretty much broke up after it was recorded. We will however start looking for a label once we have recorded the new album which is in the pipeline for next year.
AHM : What are your rehearsals generally like? Do you have a set time each week in which you practice or are rehearsals more spontaneous?
MC : When we are not gigging we try to rehearse at least once every week. Having regular day jobs and families prevent us from rehearsing 5 days a week but new ideas are generally worked on at home as individuals.
AHM : What can you tell me about your instruments? (i.e., Are you subject to brand loyalty or will you play with whatever's available? What made you choose the instruments you have now? Was it cost or was it a style/model/brand/colour preference?
MC : We have all been in the game for years so you can expect that the equipment is of a good standard. We have all played cheaper gear in the early years and have gone on to play better brands. The equipment we use is as follows: Guitars and Bass Guitars - Gibson, Fender, Music Man, Ernie Ball Music Man, Guild. I also now play Ash Shaw hand crafted custom guitars that are built to my spec. They are based on a 50's Firebird but hot rodded and are all custom relics. Similar to the Fender custom shop cloned relics that he builds. Amps: Peavy Bass Amps. Marshall Guitar Amps and also Hiwatt. Drums are Mapex with Paiste Cymbals and Iron Cobra Bass Drum pedals. Guitar Pedals are as follows: Jim Dunlop Cry Baby, Ibanez Weeping Demon Optical Wah and Earthquaker Devices Hoof Fuzz. We don't care what colour our instruments are as long they look cool! I would however like to point out that a lot of cheaper equipment nowadays is of a good standard and is a lot better than the stuff we all learned to play on many years ago.
AHM : How has your music evolved since you first began playing music together?
MC : The music has evolved tremendously since the beginning. This is primarily due to new and better musicians coming into the fold. Every new member brings a fresh appeal to the band and their own flair. New influences are brought in which changes the direction of any band slightly no matter what.
AHM : Where is the biggest you have performed? What are your favourite and least favourite venues? Do you have any upcoming shows?
MC : We have played various festivals even one for Terrorizer Magazine which was early on in Master Charger's career. It is still early on for us, so playing a really big event is still yet to happen as I am sure eventually it will. As far as what is the best and least favourable venue to play, I cannot comment as we will pretty much play any venue as this is a means of exposure for the band and no venue should be ignored.
AHM : Which songs do you perform most frequently? Do you ever play any covers? Do you have a set play list?
MC : We play around 4 or 5 songs off of "Unity in Black" along with the 2 new tracks that have been recorded as a taster for next year's album which are entitled "The Blessed Be…" and "Turn the Tides". We play Super Death Charged and So High, Yet so Low at every show which are also featured on "Unity" and are also videos that are available to be viewed on Youtube. We don't have a set that is the same for every gig as we like to play some newer material. As for covers, we simply do not do them. I get so sick and tired of people rehashing covers that are done badly. To us it's boring playing other peoples stuff when you can be pioneers and have the ability to create. If we did a cover then it probably would be completely different from the original as we have all done covers in bands of the past. Maybe one day, we will see…
AHM : What have you got planned for the next 6 months? Hopefully something fantastic.
MC : Plans for the next 6 months involve building our own rehearsal studio, Gigging then hopefully the recording of a brand new album.
AHM : What is your favourite festival (played) / (been to)?
MC : Many years ago I played the very first Bloodstock Festival in my old band "Evoke" but we are still yet to do a major festival with "Master Charger". One of my most favourite festivals that I have been to was Ozzfest many years ago.
AHM : If you could sing one song on X-Factor, what would it be?
MC : To be honest, I would not even enter into such a show that obviously does not recognise talent whatsoever. Master Charger would not appeal to any "same head" that watches or even follows such incredibly appalling T.V. Simon Cowell may be a rich man and has converted so many brain washed individuals from birth through the likes of "Mr Blobby". Please will somebody take him and that shit off the air along with all the other freaks that are on the judging panel before music takes the biggest nose dive of all time!!
AHM : What is the funniest thing that has happened to you recently?
MC : Leaving my wife with whom I still have to work with! Next question!
AHM : What has been your biggest challenge as a band? Have you been able to overcome that challenge? If so, how?
MC : We once had to play 2 gigs in one day at 2 different venues again this was early on. I guess building the band back up and gaining notoriety has been a challenge in itself. We have overcome this by finding the right members and gigging along with free promotional cd's that get given away at our gigs.
AHM : What's your ultimate direction for your band? Are you seeking fame and fortune?
MC : I think fame and fortune may be a long way off but I would settle for doing a tour, maybe some shows overseas and some festival dates along with recording more albums. It certainly would be great to gig with some of my heroes.
AHM : What advice do you have for people who want to form their own bands?
MC : The only advice I would have for anyone starting a band is do the music you love first and foremost and do it well. Do it for enjoyment and not for fame and fortune because 9 out of 10 times you will be disappointed and will end up giving up at the first hurdle.
AHM : How can fans-to-be gain access to your music? Do you have a website with sample songs or a demo CD?
MC : We have the usual social media sites such as Facebook. We are also on Bandcamp. If you would like to contact the band then drop us a line on Facebook and if you would like a free 2 track promo then get in touch and leave us your address. Again if you would like to purchase the album "Unity In Black" or a T-Shirt which come in 2 different designs for men and 1 design for the ladies then drop us a line with your address and payment. Same again if you would like any other information on the band. Also check out "Master Charger" stuff on youtube.
AHM : Is there anyone you'd like to acknowledge for offering financial or emotional support?
MC : At this point the band would like to thank Mr Brian Hayes for his continual hard work on the promotional side of the band. I would also personally like to thank Mr Ash Shaw for the Custom hand crafted Guitars. Michael Ranzetta for all of the recording duties of the band so far and anyone else that has been involved with "Master Charger" along the way that I may have forgotten. Thank you all.
AHM : Any last words?
MC : Thank you for the inspiring interview. "Master Charger" would like to thank all the people that have featured us on their radio stations and giving us air time. Also all the brothers and sisters that have and are still followers of the mighty M.C. Fly On!!
News Was Posted on: 16th September, 2014