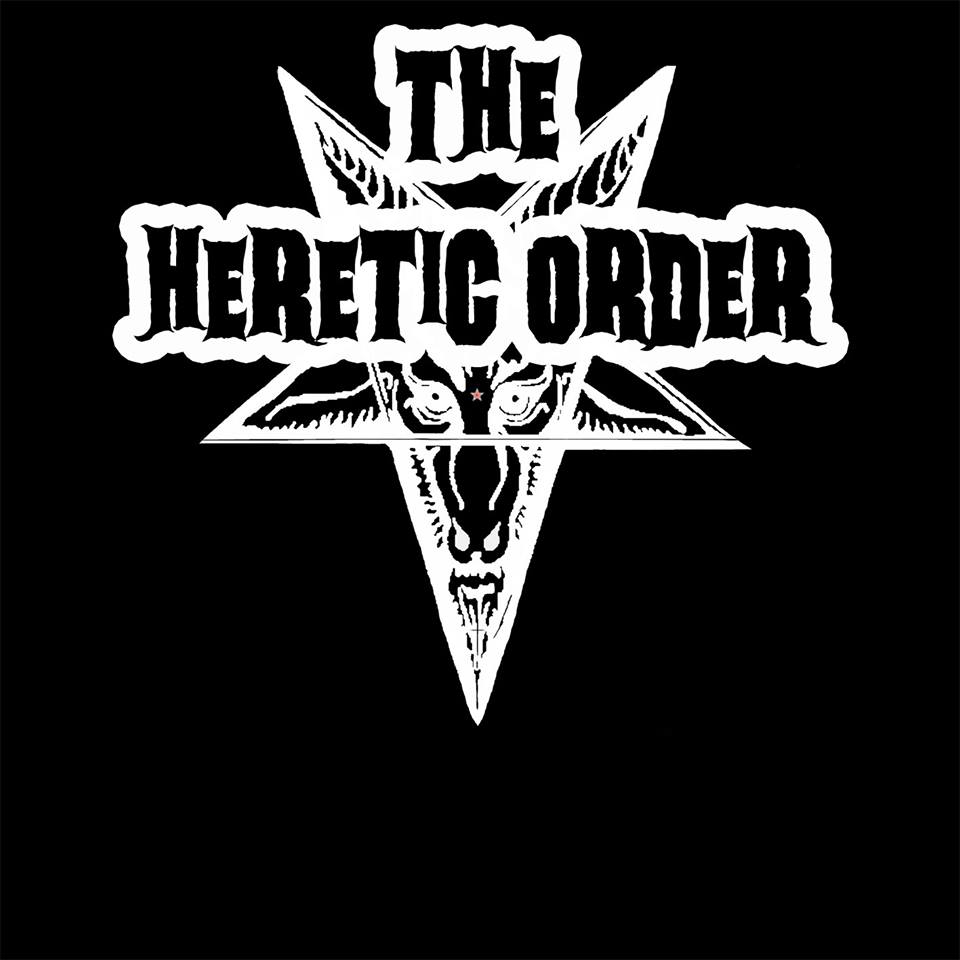 We have contacted The Heretic Order who 4 of us will be going to see at Rock Diabetes down in Trowbridge, Wiltshire, Rock Diabetes for the third year running presents a day full of live rock and heavy metal music,showing on two stages with non stop rock and metal. Come along and good time watching The Heretic Order and help raise cash for JDRF, a charity who fund research to cure, treat and prevent type 1 diabetes
What's the name of your band?
What's the origin of that name?
THE ORIGINS OF THE BAND NAME CAME AS A GIFT FROM THE GODS OF HEAVY METAL THEMSELVES SPAWNED IN THE DEPTH OF HELL
Have you changed the band's name before?
YES WE USED TO BE THE FLYING LESBIAN NUNS BACK IN APRIL. OF COURSE NOT
Please list the name, age, and respective instrument of each band member.
RAGNER WAGNER - VOCALS / GUITAR - ancient sprit from mesopotamia BC era
THE COUNT - GUITAR - born around the 14th Century
ROTTED SKULL BASS - a survivor of the first Viking raid in England
EVIL E DRUMS - a communist dear friend of Joseph Stalin born around 1906
What genre of music do you consider your work to be?
NOTHING WE ARE WHAT WE ARE
Who are your major influences?
KING DIAMOND MERCYFUL FATE, BLACK SABBATH , MOTORHEAD ,IRON MAIDEN , EARLY METALLICA ,ALISTAIR CROWLEY ,ANTON LAVEY ,NIETZSCHE AND THE PAGAN PHILOSOPHY ,DARWIN ,LIFE ITSELF
When did you form your band?
Officially April 2014
What inspired you to make music together?
ITS IN OUR BIO
Who writes your songs? What are the main themes or topics for most of your songs? Do you think these topics will change over time?
LORD RAGNER WRITES ,TOPICS ARE LIFE ,PAGANISM ,SATANISM ,WEREWOLF'S ,HYPOCRITES
How long have you all known each other? How did you meet?
WE MET IN DARKEST DEATH OF SOHO LONDON WHILST SNORTING CRACK OF SOME PROSTITUTES ARSE HA HA NO SERIOUSLY IN A WIJA BOARD SESSION THE SPRITS PUT US TOGETHER,THEY GUIDED OUR PATH .
Could you briefly describe the music-making process?
WE MEET UP AND WE CREATE THE UNGODLY RACKET THATS KNOW AS LOUD DISTORTED ROCK MUSIC HEAVY METAL
Do you have a record label?
GETTING THERE ,THE BAND STARTED IN APRIL GIVE US A CHANCE
Are you a member of any music organizations?
SCOS ( SCARED CHURCH OF SATAN )
What are your rehearsals generally like? Do you have a set time each week in which you practice or are rehearsals more spontaneous?
ITS A PRIVATE MATTER
THOUGH WE TRY TO MEET UP AS OFTEN AS POSSIBLE IN ORDER TO MAINTAIN OUR STANDARD
What can you tell me about your instruments? (i.e., Are you subject to brand loyalty or will you play with whatever's available? What made you choose the instruments you have now? Was it cost or was it a style/model/brand/colour preference?
I RAGNAR USE ESP EXCLUSIVELY ,IM ENDORSOR BY THE BEST AND I USE THE BEST
How has your music evolved since you first began playing music together?
SINCE APRIL ,? WE HAVE JUST FINISHED RECORDING OUR DEBUT ALBUM SO WE ARE CONSTANTLY EVOLVING WITH NEW IDEAS FOR OUR LIVE SETS
Where is the biggest you have performed? BLOODSTOCK 2014
What are your favourite and least favourite venues?
ITS ALL THE SAME THE BAND IS WHAT COUNTS
Do you have any upcoming shows?
Thur 9th October Underworld london support to Attica Rage
Sat 11th October Rock Diabetes festival Trowbridge Diamond head Head-lining
Fri 31st October Slime light london Halloween Party
Sat 8th Nov head Bangers ball Manchester Sat 13th Dec midland Metal Crusade Wolverhampton
FOR NOW MORE WILL BE ADDED
Which songs do you perform most frequently? Do you ever play any covers? Do you have a set play list?
AS A COVER WE DO MERCYFULS FATE BLACK FUNNERAL THE REST CHECK IT OUT
What have you got planned for the next 6 months? Hopefully something fantastic.
RELEASE OUR DEBUT ALBUM AND START TO TOUR AS MANY PLACES AS POSSIBLE ,EXECPT THE VATICAN AND MECCA , DONT SEE US PLAYING THERE
What is your favourite festival (played) / (been to)?
BLOODSTOCK WE PLAYED THERE OUR SECOND EVER SHOW THIS YEAR AND IT WAS GREAT
If you could sing one song on X-Factor, what would it be?
FUCK THAT SHIT ,THEY WOULDN T HAVE US THERE AND ALSO WE WOULD NEVER DO IT EVEN IF WE WHERE INVITED TO DO IT ,WHAT DO YOU TAKE US FOR ?
What is the funniest thing that has happened to you recently?
WE DONT DO FUNNY STUFF THAT I LEAVE FOR CLOWNS AND COMEDIANS
What has been your biggest challenge as a band? Have you been able to overcome that challenge? If so, how?
THIS IS NOT A CHALLENGE BUT A PRIVILEGE ,A CHALLENGE IS TO BE IN A WARZONE OR STARVE TO DEATH WITH NO FOOD OR LIVE IN THE STREETS , I LOVE PLAYING MUSIC AND EVERYTHING IT BRINGS AND OF COURSE ITS A HARD BUSINESS ,IF NOT EVERY TOM ,DICK AND HARRY WOULD DO IT ,WAIT A MINTUE EVERY TOM ,DICK AND HARRY DOES THIS WELL TO HELL WITH THEM ALL THEN.
What's your ultimate direction for your band? Are you seeking fame and fortune?
WORLD DOMINATION WITH WHOLE COUNTRIES AT OUR DISPOSAL AND SPREAD THE MESSAGES ABOUT THE EVIL ENEMY OF HUMANITY ,ORGANISED RELIGIONS AND HUMANS THEM SELF A VILE VERMIN FOR THE PLANET
What advice do you have for people who want to form their own bands?
NONE EVERYBODY SHOULD FIGURE THEIR OWN PATHS BY THEMSELVES ,WE ARE NOT HERE TO TEACH
How can fans-to-be gain access to your music? Do you have a website with sample songs or a demo CD?
CAN CHECK OUR VIDEO ON OUR FACEBOOK PAGE , they will have to wait for our album release THOUGH
Is there anyone you'd like to acknowledge for offering financial or emotional support?
OUR FRIEND AND MENTOR LUCIFER and his drunken buddy Dave Bonney
Any last words?
ROT IN HELL
answered by Lord Ragnar and Rotted Skull
News Was Posted on: 27th September, 2014